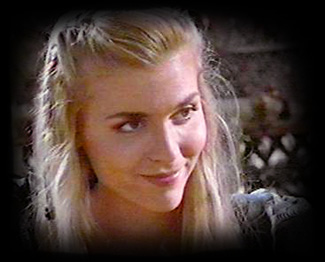 I Hate Kallisto!
(and Gabrielle does too.)
Can't Kallisto get over the fact that Xena's army caused her family to suffer a fiery end?

I've received requests for some Kallisto pictures. These are from various other sites. I'm looking for some fanzine pics I can scan.
Pictures of Kallisto:
With her very unattractive army.
Xena fans, send me mail.